XENON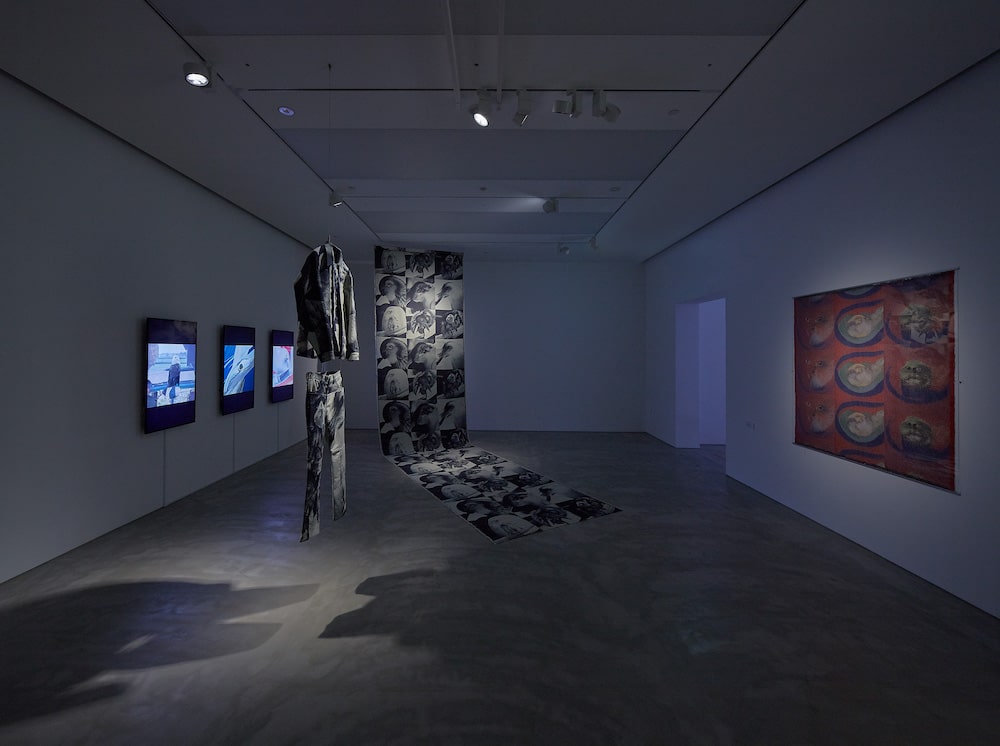 XENON, an algorithm-made jacquard denim setup was also created through a fusion of artificial intelligence, fashion and craft. Generative Adversarial Networks (GAN) learned the countless images of animals floating in cyberspace, and the generated data of "imaginary animal patterns" were woven together on a jacquard loom, which is said to be the origin of computers. What alternative representations are possible when attempting to interpret artificial intelligence and jacquard in the history of the computer?
Aiming to fuse the generativity of artificial intelligence and fashion design creativity, those works explore the concept of "Cyborg-like Body" where bits and atoms, nature and artificiality, are mixed together as "Xenomorphic Algorithmic Chimera". The accelerated evolution of information technology and bioengineering is becoming awe-inspiring, it shows the possibility of the "Artificial Sublime" in the Anthropocene.
These projects were exhibited at Histopolis: Extinction and Regeneration at the GYRE Gallery in Tokyo.
Credit
Project Lead: Kazuya Kawasaki (Synflux) Design Lead: Kotaro Sano (Synflux) Visual Programing: Ryo Yumoto (Synflux) Design Support : HATRA Technical Advisor: Kye Shimizu Movie Edit: Kotaro Sano (Synflux) Music: Ryo Yumoto (Synflux)
Image
Kotaro Sano (Synflux)
Advisor
Yosuke Takahashi, Takayo Iida
Collaborators
Fukle inc. / Okido Weaver. / Yosuke Takahashi / Takayo Iida