AUBIK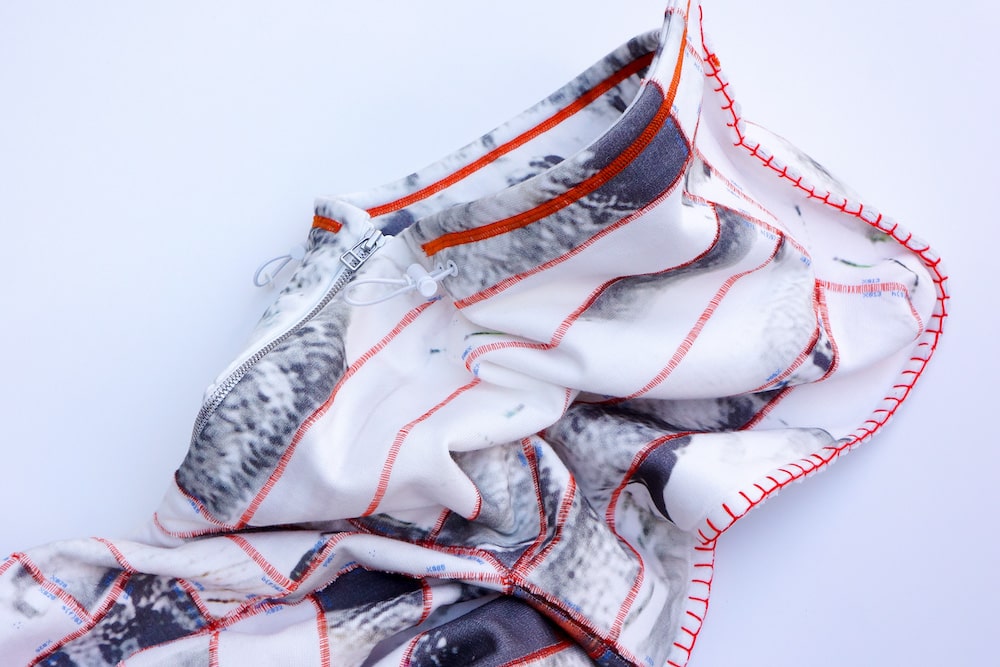 AUBIK, an AI-generated hoodie is a collaborative project with the Tokyo-based fashion brand HATRA. The garment pattern was generated by the above-mentioned "Algorithmic Couture", based on the three-dimensional data of the garment created on the CAD software CLO3D. The algorithm-generated patterns are composed of geometric shapes inspired by traditional Japanese straight-cutting, so they are optimized and filled on the fabric like Tetris, reducing waste.
Aiming to fuse the generativity of artificial intelligence and fashion design creativity, those works explore the concept of "Cyborg-like Body" where bits and atoms, nature and artificiality, are mixed together as "Xenomorphic Algorithmic Chimera". The accelerated evolution of information technology and bioengineering is becoming awe-inspiring, it shows the possibility of the "Artificial Sublime" in the Anthropocene.
These projects were exhibited at Making FASHION Sense at HeK in Basel.
Credit
Project Lead: Kazuya Kawasaki (Synflux) Design Lead: Kotaro Sano (Synflux) Algorithmic Design: Yusuke Fujihira (archiroid) Technical Support: Kye Shimizu Fashion Design: Keisuke Nagami (HATRA)
image
HATRA
Collaborators
HATRA / Fukle inc.