Algorithmic Couture Chimera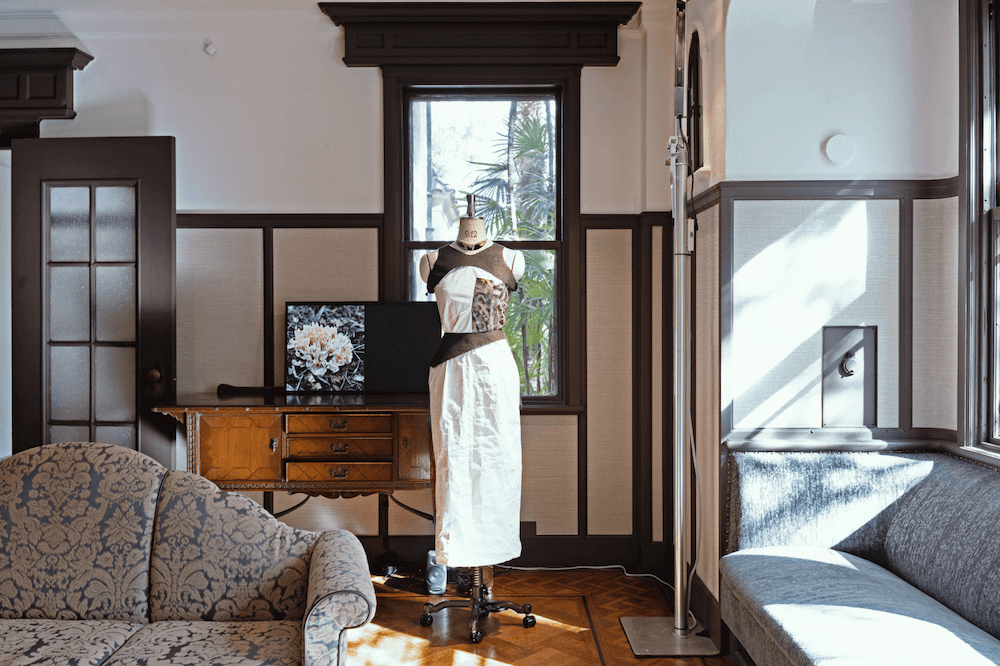 Algorithmic Couture: Chimera is a fashion project that applies a type of machine learning algorithm called GAN (Generative Adversarial Network). The GAN generates imaginary animals from a myriad of images that exist in cyberspace.
By reinterpreting the representation of the "chimera", which has been revered as an awe-inspiring being in myths and legends, in light of the advent of artificial life and synthetic biology, we sought to create images of the "next chimera" that could be created by "unnatural selection" through artificial intelligence.
Credit
Project Lead: Kazuya Kawasaki (Synflux) Design Lead: Kotaro Sano (Synflux) Visual Programing: Kye Shimizu Music: Kenta Tanaka
Image
Photo:Shunichi Oda Photo Retoucher : Shinji Uezumi(ADUMS)